Kurt Vonnegut and Dave Soldier
"Ice-9 Ballads"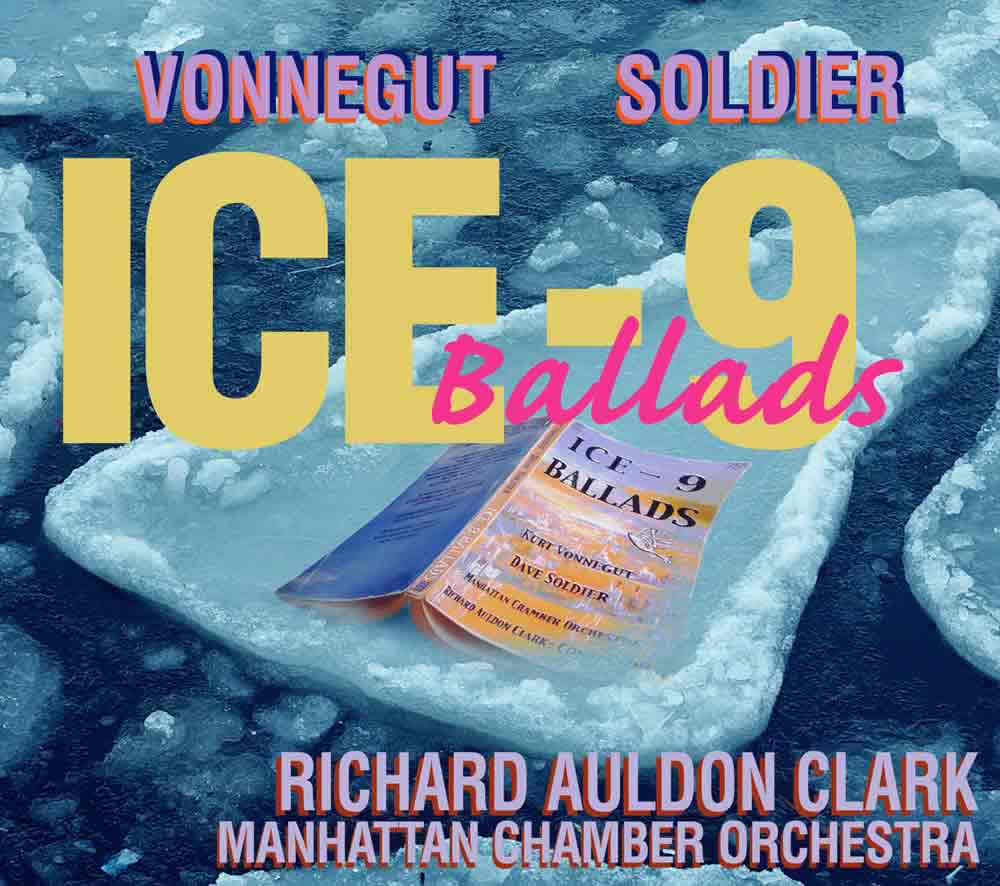 $13.99 | CD | Catalog #MUL018
Release date: July, 2009
listen to MP3s:
Annihilation Life
Dyot Meet Mat
Folly
Big Tyrant
Duo for Clarinet & Meade Lux Lewis
114th Calypso
This collaboration between the late Kurt Vonnegut, who wrote the words and narrates, and composer
Dave Soldier
features
Ice-9 Ballads
, nine songs adapted from Vonnegut's novel,
Cat's Cradle
.
Performed by Kurt sVonnegut and a collection of great singers and players, including: Tiye' Giraud, Jimmy Justice, and Valarie Naranjo on the African balaphone (gyli) with the Manhattan Chamber Orchestra.
A Soldier's Story
, a radio opera with lyrics by Kurt Vonnegut and music by Dave Soldier based on the death of Private Eddie Slovik in World War II, the only American soldier to be shot for cowardice since the Civil War. Featuring Kurt Vonnegut as the General, radio legend Phil Schaap as the radio announcer, Dina Emerson as the Red Cross Girl, Wilbur Pauley as the MP, and Brad Hougham as the Soldier.
East St. Louis, 1968
, written for electronics and samples, and featuring the Orchestra's conductor, Richard Auldon Clark, on viola. The music portrays an adventure of a young viola player on his first trip to that city.

Review of a live performance
from The New York Times
Review in Time Out New York

Review in New Music Box
Review in murch.com
More about Kurt Vonnegut
More about Dave Soldier