Alex Greene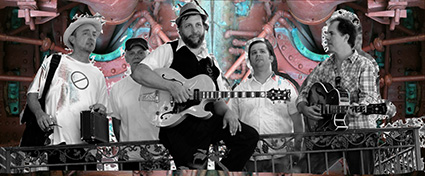 Alex Greene & The Rolling Head Orchestra play music from the age of prohibition, be it the 20th century or the 21st. Weaving swing and the rebel sounds of the 1960s and 70s, they are purveyors of *le jass primitif*.

The RHO, a veritable Memphis All Star band, features Jim Spake, Marc Franklin, Tom Lonardo, John McClure, and John Whittemore, all with longtime Memphis roots.
The compositions, piano, organ, and guitar are by Alex Greene.
After spending the mid 80's in the NYU computer music lab, Greene relocated to Memphis, trashing his sonic palette playing with Tav Falco's Panther Burns, Alex Chilton, Jim Dickinson, the Reigning Sound, the Luv Clowns, Big Ass Truck, Lorette Velvette and the Kropotkins. With the RHO, he composes exotic instrumental vistas and blue jungle tableaux (anthro-illogical jazz soundtracks for film & live events).

Prohibition is Now, baby!
Available for protest events, burlesque shows, speakeasies and weddings.
Click a release for info and music: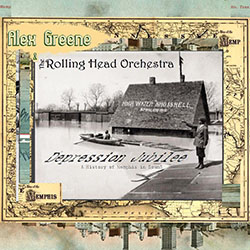 Alex Greene & The Rolling Head Orchestra