Vince Bell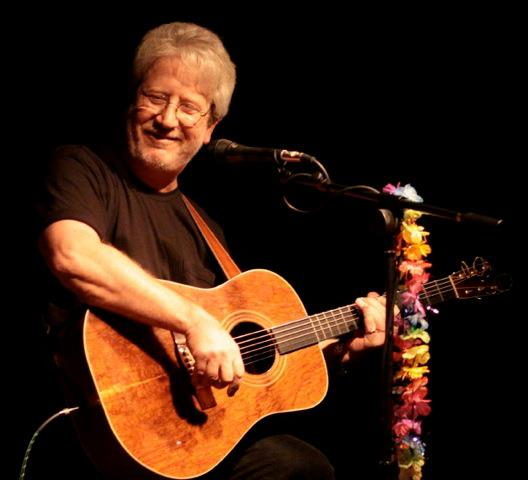 Releases:
OjO
Ojo is an improv: Bell's poetry realized by the notes of stellar avant garde, jazz, and Americana musicians.
Ojo
creates a dreamscape: bewitching the conscious and unconscious mind.
"Vince Bell is a writer", says producer Bob Neuwirth, who together with producers Dave Soldier (Soldier String Quartet, owner of Ojo's Mulatta Records) and Patrick Derivaz (engineer) brought 40 years of Vince's words and the vision of Ojo to life. 
Ojo was recorded in three days in New York City in an abandoned bank on Wall Street,  music and vocal harmonies set to poems, verses, words from Vince's collection creating one performance piece.  Producers Neuwirth, Soldier and Derivaz assembled a group of nine accomplished musicians from across the musical spectrum: Americana chanteuse Laura Cantrell, Flamenco master guitarist Pedro Cortes, SNL percussionist Valerie Dee Naranjo, jazz great Ratzo B. Harris on bass,  Rob Schwimmer on keyboards and continuum, composer Renaud-Gabriel Pion on piano and clarinet, flute maestro Robert Dick,  David Mansfield on strings and Satoshi Takeishi who stopped by on his way back from a European concert tour to play drums and percussion for a day.

Vince says Ojo was conceived as a whole, and the material is broken up into 11 pieces like the time honored format of popular music to create an accessible set list, some pieces were lassoed together under one title. "The first is called A Little Poetry. Four perspectives combine to introduce the album, some quick as a hiccup, some more considered, but brief. The musical engine of the stellar players got fired up early."
Ojo is a culmination of Bell's musical influences.   "I wanted to write like Lennon but be even more lyrically revealing. Lennon was one of the first rock writers to write themes that weren't rock and roll,  not Saturday night, rock around the clock. He wrote great themeage and images. When you are really writing well, the music says the same things as the words." When he began performing in the early 70s he met Townes VanZandt, "He could do the world with the simplest tools. You wanted to write as well as he did."  And the feeling was mutual, as the well-loved VanZandt called Vince a poet.
Still, there was the inclination to place him in the troubadour/Americana singer songwriter oeuvre, while his divergent path became more apparent when in 1980 he co-composed music for a production of
The Bermuda Triangle
in Houston for Space Dance Theatre. He also performed the music alongside jazz rock band Passenger (who four years later recorded Hi-Res with Joe Ely). Vince was preparing to record his debut album when on December 21, 1982 he was in near fatal accident hit by a drunk driver after he left the studio, alongside guitar greats Steve Ray Vaughan and Eric Johnson.
During his arduous six-year recovery, Vince  studied graphic design degree at Austin's Community College. He also promoted shows at the college, and mounted a two-act play,
The Sun And Moon And Stars,
featuring 18 of his unrecorded songs. An album of the same title followed in 1989. In 1991, Nanci Griffith included 'Sun & Moon & Stars' on her Late Night Grande Hotel album. Her subsequent, Grammy Award-winning Other Voices featured Bell's 'Woman Of The Phoenix' and he penned his autobiography
One Man's Music.
In 1994 Vince released Phoenix, produced by Bob Neuwirth. The music was captivating, but it was the words that defined Vince. The Houston Chronicle praised Phoenix noting: "it adroitly mixes elements of folk, blues and country in an acoustic setting. But it's Bell's alternatingly oblique and soul-baring lyrics that make the album a captivating listen." Another observed, "Phoenix is more Jacques Brel than Woodie Guthrie."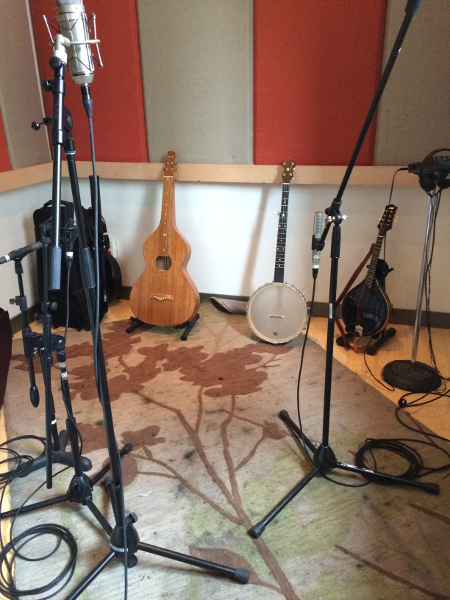 Neuwirth, known as an "artist unconcerned with any barriers of style or medium" himself, recognized this immediately when they first met in 1992 thanks to a call from Hobart Taylor who insisted Neuwirth must meet Vince Bell, "this excellent songwriter with songs recorded by Nanci Griffith, Lyle Lovett etc." Neuwirth says they talked him into a two-song  demo, "and they left me with about 50 songs to pick from.  The lyrics got my attention."  Phoenix was  recorded and produced in San Francisco with session musicians including 
Geoff Muldaur
, John Cale, 
Fritz Richmond
, 
David Mansfield
, 
Mickey Raphael
, and 
Lyle Lovett
, Victoria Williams  on background vocals. 
It was during the recording of Phoenix that Neuwirth said he imagined making a spoken word/concept album with Vince leaning more toward avant-garde jazz.  "Some 20 years later I enlisted the help of Dave Soldier to help produce that album, and the music of French composer  Renaud-Gabriel Pion propelled the project forward. We found a studio in an abandoned bank on Wall Street and the game was on."
Eventually the project found its own rhythm and life-what emerged was
Ojo
…not a collection of songs but a mysterious listening experience best heard in one piece.
Vince Bell is a writer -
Ojo
the gateway to his world.

Click a release for info and music:
Visit Vince Bell's site